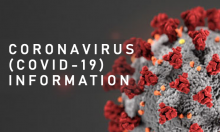 Platts & Nisbett Coronavirus (COVID-19) Update: -
As our county faces the outbreak of Coronavirus (COVID-19), we would like to reassure our customers that we are doing our best to maintain our high levels of customer service. We are continuing to manufacture our surgical instruments, whilst mitigating the associated risks, and managing the impact of COVID-19.
The safety of our staff is paramount, so we will continually reassess the situation going forward, making the relevant decisions based on the current advice.