TECHNICAL
MATERIAL SPECIFICATION
Platts & Nisbett surgical instruments are manufactured using the finest stainless steel, in accordance with ISO 7153-1. Our stainless steel is purchased from verified suppliers and is fully traceable. Certification in the form of Mill Test Reports is held by our company in accordance with our Quality System. This documentation shows the physical and chemical properties of the material, so therefore we can be confident of its specification and origin.
Stainless Steel is a generic term commonly used to describe a group of iron based alloys which have a high level of corrosion resistance. Our instruments are manufactured using a Martensitic Alloy, which is made when Chromium is added to steel with carefully selected Carbon contents. The 420 grade is typically used due to its strength and corrosion resistance.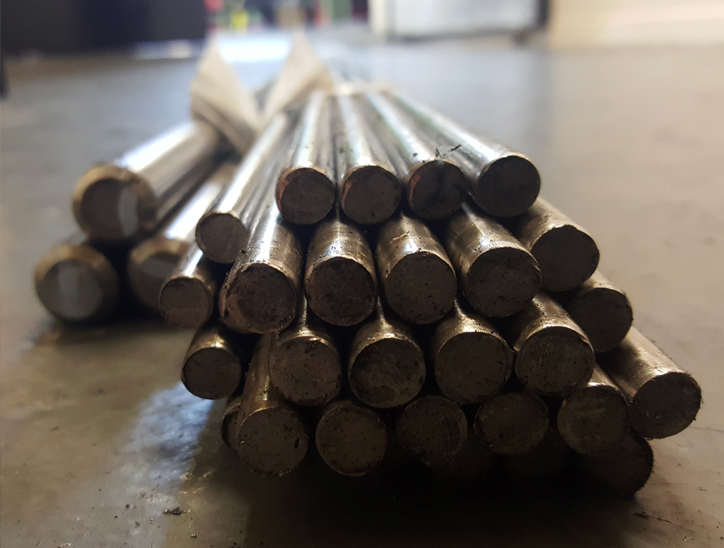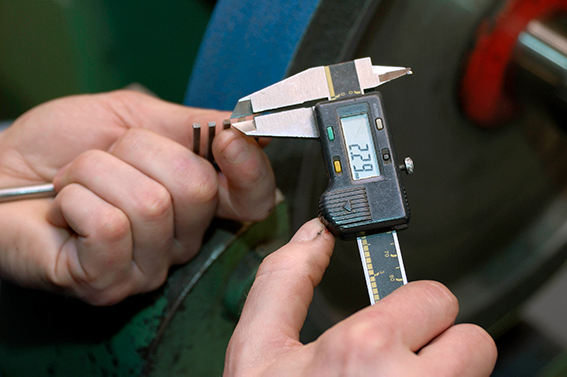 PASSIVATION
All Platts & Nisbett surgical instruments are passivated and corrosion tested in accordance with ASTM A967, the Standard Specification for Chemical Passivation Treatments for Stainless Steel Parts. 
This gives them a protective passive layer, ensuring the integrity of the steel is not compromised in any way to prevent corrosion. This allows them to withstand regular disinfection / decontamination and intense heat and moisture from the autoclaving process.
WHAT IS PASSIVATION?



Passivation is the removal of iron compounds from the surface of the steel, by means of a chemical treatment. A Nitric Acid solution is used, which removes any surface contamination and forms a protective passive layer. The layer itself is very thin, typically 30 to 50 micron (µ) for stainless steel.
WHY IS PASSIVATION IMPORTANT?



It is essential that a protective passive layer is formed on the instrument to ensure the integrity of the metal does not become compromised. The presence of a well adhered passive layer will substantially increase the corrosion resistance of the steel, meaning that the instruments will last longer and be able to withstand regular cleaning and reprocessing. A porous or non-existent passive layer will dramatically lessen the lifetime of the product, and could cause rust to develop which may in turn contaminate other instruments in the tray.
HOW IS PASSIVATION CARRIED OUT?



Prior to passivation all surgical instruments are thoroughly cleaned and any mineral oils, polishes or organic substances are removed. Passivation is not a cleaning process and will not remove these substances from the surface of the material.
The surgical instruments are placed in baskets, and then loaded into a series of tanks. These tanks contain Nitric Acid, Water, and Copper Sulphate (which is used to corrosion test all our products). The three variables that must be controlled within the passivation process are time, temperature and concentration. To ensure the effectiveness of the process, daily checks are performed and the results are recorded.
WHEN IS PASSIVATION DONE?



At Platts & Nisbett, passivation is done twice during the manufacturing process, both before and after laser marking. Many manufacturers only passivate once during manufacture; however, we believe it needs to be done at these two stages to ensure it is fully effective. The laser marking process can have a detrimental effect on the material, as it contaminates the surface by causing inconsistencies in the passive layer already formed. By passivating again after laser marking we can guarantee that the protective passive layer is left intact. All laser marked surgical instruments should be subjected to a subsequent clean and passivation process to remove surface contamination and promote corrosion resistance.
HOW CAN I ENSURE PASSIVATION REMAINS EFFECTIVE?



As the protective passive layer is so thin, it cannot be seen by the naked eye. Corrosion testing is carried out on all our surgical instruments during the passivation process, which ensures they are fully corrosion protected when they leave our factory. 
To maintain the passive layer on surgical instruments and ensure they stay corrosion free, always refer to manufacturer's instructions for cleaning and sterilising.
Ensure that instruments are cleaned as soon as possible after use, and do not overload baskets entering washer / disinfectors. It is essential that instruments are completely dried during the washer disinfector process, and that all soil / proteins are removed. Check all instruments for damaged areas which could cause corrosion or deem the instrument to be unsafe for use. Always isolate an instrument that shows sign of rust / corrosion, and never mix with other instruments as this may cause cross contamination.
LASER MARKING
Surgical Instruments are laser marked in accordance with our Quality Standard Procedure, which has validated parameters to ensure the laser mark is the correct depth. This ensures that the laser mark remains intact during reprocessing.
All Surgical Instruments supplied under the Platts & Nisbett brand are laser marked with the Platts & Nisbett Logo, CE mark, Part Number, Lot Number, and the prestigious Made in Sheffield accreditation. This ensures our instruments can be easily identified, and are also fully traceable. Using the best possible materials, processes and skills ensures our surgical instruments can last many years if they are used and maintained correctly.
INSPECTION
Platts & Nisbett Handmade Surgical Instruments are inspected throughout each stage of manufacture. Prior to final release to our customers, we carry out a full 100% visual and functional inspection on every instrument before it leaves our factory. Racks, catches and joints are all physically tested to ensure full reliability during surgery. The surface finish of our instruments is inspected using high powered magnification lenses. This finish (either polished or satin) cannot be beaten, so not only do they perform well, they look great too. We make sure each instrument in perfect; our customers can buy with confidence.