OUR HISTORY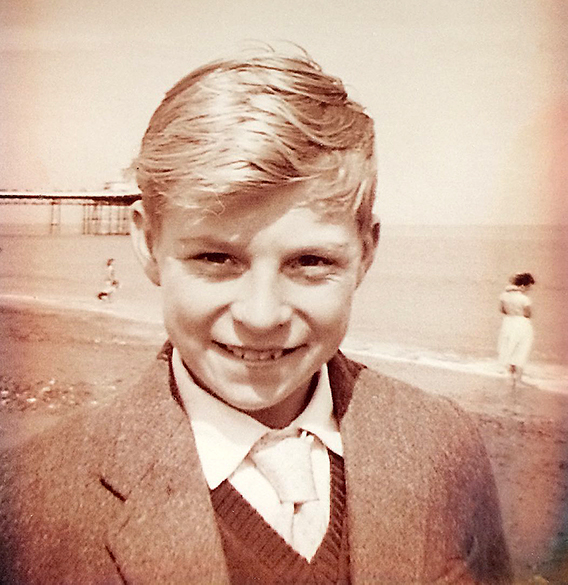 Platts & Nisbett was founded by Kenneth Platts & Robert Nisbett on 4thFebruary 1977. Both began their careers as Surgical Instrument Makers at Joseph Gray & Son. Kenneth Platts was already a qualified Surgical Instrument Maker when Robert Nisbett began work as an Apprentice in 1961, aged fourteen. The Master Craftsman was to teach the Apprentice, so Platts became a teacher for Nisbett, and that's where our story begins.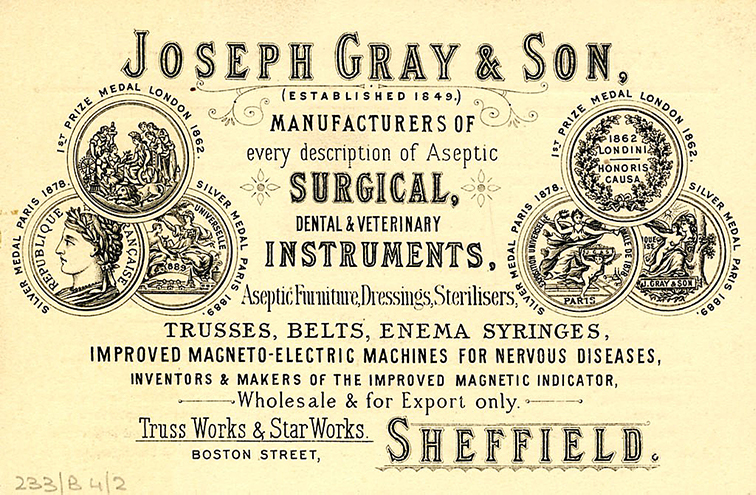 Joseph Gray & Son actually started as Gray and Lawson in 1849, a partnership between Joseph Gray and Henry Lawson. By 1860 Henry Lawson had left the business, and the company was renamed Joseph Gray & Son. Adverts from the late nineteenth century show that Joseph Gray & Son produced "every description" of Surgical, Dental and Veterinary Instruments'.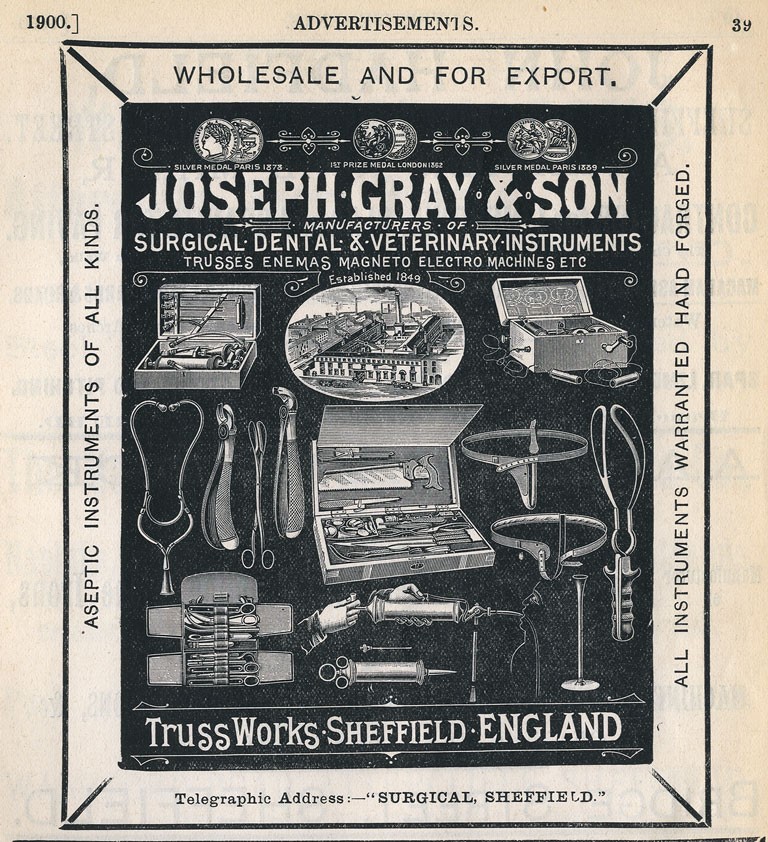 By the 1860's the company had moved to the site it would occupy until it was bought by Downs Surgical in 1965, Truss Works on New George Street (now Boston Street), in Sheffield. The works was described as being three stories high and having a frontage of nearly one hundred feet, as well as being fitted with the latest machinery and steam power technology.
Kenneth Platts & Robert Nisbett later became Foremen at Downs Surgical, where they worked until they decided to form their own Company in 1977.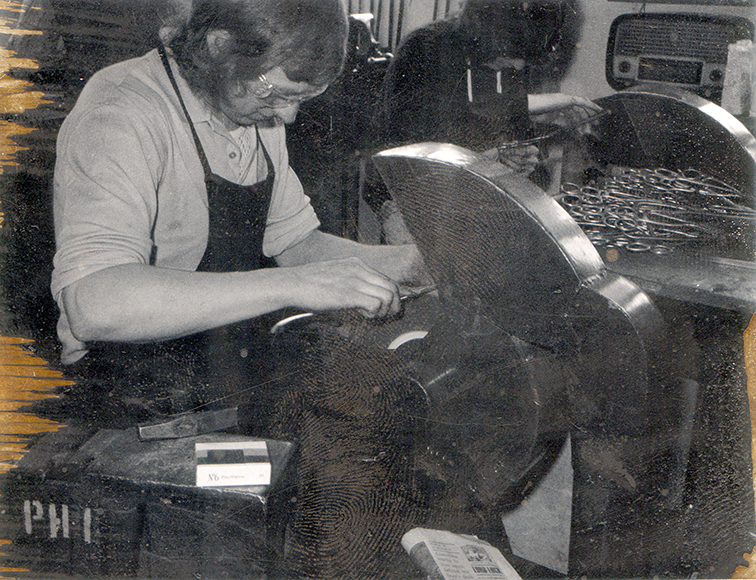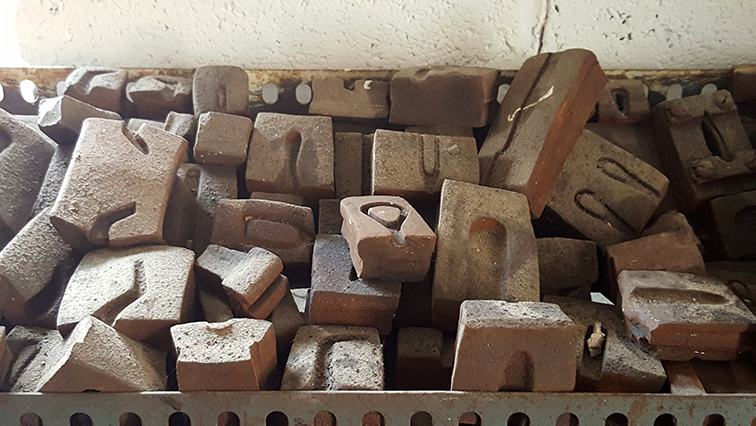 After seventeen years of steady growth, Alyson Nisbett, daughter of Robert Nisbett joined the company in 1994. Alyson is now a Director and Owner of Platts & Nisbett, and manages the Company on a day to day basis. Alyson was two years old when the business was established, so has grown up being passionate about Surgical Instruments and all things engineering. Alyson has varied interests and responsibilities within the business, and is the only female Director / Owner in our industry. Platts & Nisbett remains fully owned by the Nisbett family.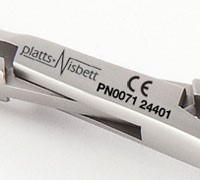 Platts & Nisbett, now second generation continued to progress and explore new opportunities. The Medical Device market was changing, and in 1997 we implemented our Quality System, passing our first ISO 9002 audit with flying colours in 1998. 
In the Year 2000 a commercial decision was made to drive the business forward and develop the Platts & Nisbett brand in its own right. We continued to manufacture surgical instruments for our trade customers (surgical instrument supply companies), whilst simultaneously developing a new customer base, supplying NHS and Private Sector hospitals directly. Our Surgical Instruments were now on the market for the first time under our own name. An achievement to be proud of, and the Platts & Nisbett name began to get the recognition it richly deserved. 
In 2003 we achieved our accreditation to ISO13485:2003, the Quality Management System for Medical Devices, later followed by ISO 13485:2012. In 2018 we became one of the first Medical Device Manufacturers in the UK to attain the latest standard, ISO13485:2016.
We are proud to say we still employ some of the original workforce who commenced their employment with us in the 1970's and 1980's. These skilled Sheffield Craftsmen continue to teach our Apprentices today, guiding them through to qualification after completing a Five-Year Apprenticeship. This ethos means our craft is passed on to the next generation, ensuring there are no skills gaps in the future. Our skilled workforce consistently handcrafts beautiful Surgical Instruments, worthy of carrying the Platts & Nisbett name. 
Our unrivalled craftsmanship means we are proud of each and every Instrument that leaves our workshop. A Platts & Nisbett Surgical Instrument means quality, evident in not only how it looks but also how it feels. We continue to stay true to our roots, to hand make the finest Surgical Instruments available today. 
After Forty Years in business, our Surgical Instruments are purchased by Surgical Instrument Supply Companies, and NHS / Private Sector hospitals in the UK. They are also available to purchase overseas, via our network of Distributors Worldwide. The longevity of our company is due to having elite craftsmen, making the best instruments from the finest materials. Our history and reputation are everything to us, and we strive to achieve only the highest standards every day.