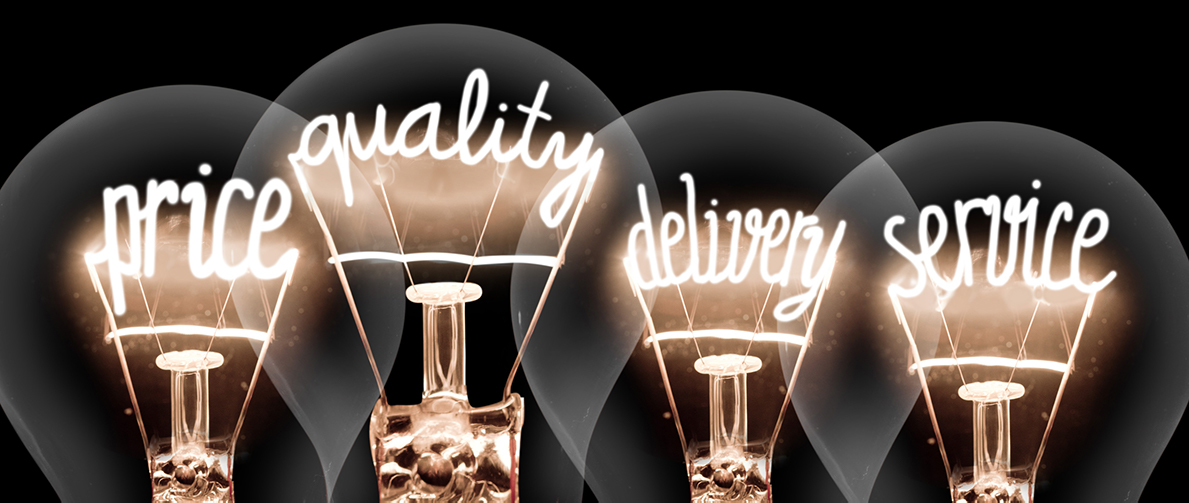 TESTIMONIALS
"Just wanted to place on record my thanks and appreciation for all of your hard work and dedication in providing my organisation with large volumes of new instrumentation and accessories. You frequently went above and beyond my expectations to help with the reorganisation of our existing instrument trays whilst helping to implement new trays. Your professionalism and dedication is a credit to you and your organisation.
I would have no hesitation in recommending your services and company in the future."
Martyn Ashworth
Interim Major Trauma Manager
Business Support Manager for T&O
Royal Stoke University Hospital
University Hospitals of North Midlands NHS Trust

---
"The Shoulder & Elbow Revision Instrumentation from Platts & Nisbett is fantastic. I regularly use it in difficult elbow revision cases. The osteotomes are fine and designed properly for the job. There is no matching for it. The service is superb. The osteotomes come with life-time sharpening, and turnaround time is impressively short. I fully recommend the instruments from Platts & Nisbett."
Rouin Amirfeyz
Consultant Upper Limb Surgeon
University Hospitals Bristol NHS Foundation Trust

---
"When your primary practice in pediatric cardiac surgery is operating on children in third world and developing countries, you find that you have to bring almost everything with you to provide an adequate level of care. Precision surgical instruments simply do not exist in most of the sites we assist and providing delicate neonatal surgery would be impractical using local instruments. A few years ago, we were contacted by Alyson Nisbett of Platts & Nisbett. Alyson had seen our webpage and wanted to help us in our mission of providing sophisticated pediatric cardiac surgery to children around the world. We were ecstatic; a maker of precision surgical instruments wanted to help us by donating just the instruments we needed in order to carry out our mission! Alyson and my scrub nurse, Martina Pavanic, exchanged a number of emails to determine exactly what we needed. The instruments were perfect and have proven to be extremely durable as they have traveled with me around the world. Thank you Alyson, and thank you Platts & Nisbett, you have helped us to "Heal the world, one heart at a time."
William M Novick, MD
Paul Nemir Professor
Surgery and International Child Health
University of Tennessee Health Sciences Center
Founder and Medical Director
International Children's Heart Foundation

---
"I would like to thank you for your excellent service regarding Orthopaedic instruments. It was a pleasure to be able to alter existing designs to produce instruments which met my requirements exactly. Having prototype instruments, which could be trialled and altered prior to commissioning, allowed for complete confidence in their suitability. The turn around time for provision of the instruments was quick and efficient. We found costs to be extremely competitive. Since delivery of the instruments, I have been delighted with the quality of their construction, balance and usability. I would have no hesitation in using your service in future or indeed recommending you to colleagues either in search of a specific instrument or wishing to design and create their own. Thank you."
Kevin R Wembridge MB,ChB ,FRCS, FRCS (T & O)
Consultant Orthopaedic Surgeon
Rotherham Hospitals NHS Foundation Trust

---
"I have been really impressed with the services offered by Platts and Nisbett when we approached them to design some new revision osteotomes for us. They were very open to our wishes. They quickly turned around a proto-type set and the definitive tools soon followed. They are of high quality and certainly do the job for us. We will continue to use this company."
Ian Stockley
Consultant Orthopaedic Surgeon
Northern General Hospital, Sheffield Teaching Hospitals NHS Foundation Trust

---
"Yes, the instrument is great. I've used it a couple of times and it worked a treat immediately.
My dealings with Platts & Nisbett have been an absolute delight. Here is a company that listens closely to its clients, responds in a timely manner and produces an instrument to match my request at a very reasonable cost. What more could you want! Thank you."
Jonathan Webb
Consultant Orthopaedic Surgeon
Jonathan Webb Clinic

---
"Platts & Nisbett provided me with an efficient and personalised service arranging my order with no delay. After discussing my specific needs they handmade the surgical instruments to my exact specifications. Reasonably priced and excellent after care too. The final products are of high quality and I would highly recommend them."
Jon Mutimer
Consultant Orthopaedic Surgeon
Cheltenham General Hospital, Gloucestershire Hospitals NHS Foundation Trust

---
"As a clinician & surgeon, on occasion, I need to use specialised tools & equipment to best serve my patients. One such situation was to find an unusual piece for difficult catheter insertion. After scouring the internet & various large manufacturers I was able to locate the required piece, but was not able to purchase it as it was no longer in production. I was also unable to loan one from other hospitals as the piece was really quite rare and they were understandably reluctant to release it.
I contacted the urology theatre unit at the Royal Hallamshire in Sheffield and the theatre sister Marion Hill recommended Platts & Nisbett. I called the office and was immediately transferred to Alyson Nisbett herself. I was able to explain what I needed in detail and she was extremely helpful. She clearly understood what was required and the pressure of limited time that I had. Within a few hours, by visiting the Hallamshire she had acquired photos and drawings and had emailed them to me for approval. Her workshop turned this around in around a week and we had the equipment ready for use in good time and at a very reasonable price. The patient has now been treated and is happy. We are happy that we have this specialised quality equipment on our urology shelf for further usage. We were all really impressed with the professional manner Alyson & her team handled our predicament and can not recommend her group highly enough. It was a real pleasure do business with Platts & Nisbett."
Sampi Mehta
Consultant Urological Surgeon
Southend University Hospital

---
"We have been delighted with the service we have received from Platts and Nisbett. From replacement of existing instruments to design of new instruments, we have found their service to be prompt and excellent. The surgical instruments they provide are of the highest standards.
They have worked with us to design and modify instruments and the quality of workmanship is unsurpassed in our experience of working with surgical instrument suppliers. We would commend them most highly as a courteous, prompt and, above all, reliable partner in industry."
Derek J P Rosario
Senior Lecturer and Hon Consultant Urological Surgeon
Royal Hallamshire Hospital, Sheffield

---
"The service is always prompt and reliable, with friendly staff who are always willing to help. The workmanship is excellent and all the surgeons are impressed with quality. They even like the mini 'kitchen sink' that they sometimes get when we have to open excessive numbers of trays?! If we have had requirements for 'one off´ instruments we have always been supplied with a bespoke item to meet our exact needs. We are extremely happy with the fantastic service the company provides and would always recommend them to other theatre departments."
Alison Hicks
Theatres
Southmead Hospital - Avon Orthopaedic Centre, Bristol

---
"Platts and Nisbett offer a great service with pleasant and accommodating staff and have been extremely supportive towards our sterilisation project. They have catered for our requirements without fail and have always given us the support and assistance we have required throughout. They supply good quality products which all our hospitals use repeatedly and have constantly provided updates where necessary."
Donna Simpson
Purchasing Administrator, HSSU
Nuffield Health

---
"Platts & Nisbett is a family firm who produce high quality surgical instruments. On a visit to their factory, I was privileged to view first hand, each stage of the process of making the instruments. I was impressed by the staff´s professionalism and ability.
In my opinion, the team offer a first rate service with excellent quality assurance. They take time to ensure confidence in the finished product and also offer value for money. It is a pleasure to do business with them!"
Penny Osborn
Theatre Project Leader, Instrument Purchasing
Wythenshawe Hospital, Manchester

---
"Platts & Nisbett are a company I have personally dealt with during the past twelve months. I have been very impressed with the quality of their instrumentation and attention to customer´s requirements.
I have received both an excellent and prompt service from them. Their attention to detail and ongoing advice with reference to repairs of instruments and manufacturing to an exact specification has been well received and cost effective."
Donna King
Theatre Manager
Nuffield Hospital, Derby

---
"We find the Platts & Nisbett instruments of a very high quality and have purchased these for some considerable time, especially Orthopaedic instruments. The prompt service that we receive is also outstanding.
Fully recommended."
Lisa Jones
Theatre Manager
Parkside Hospital, London