Spire Healthcare learns how Surgical Instruments are Made in Britain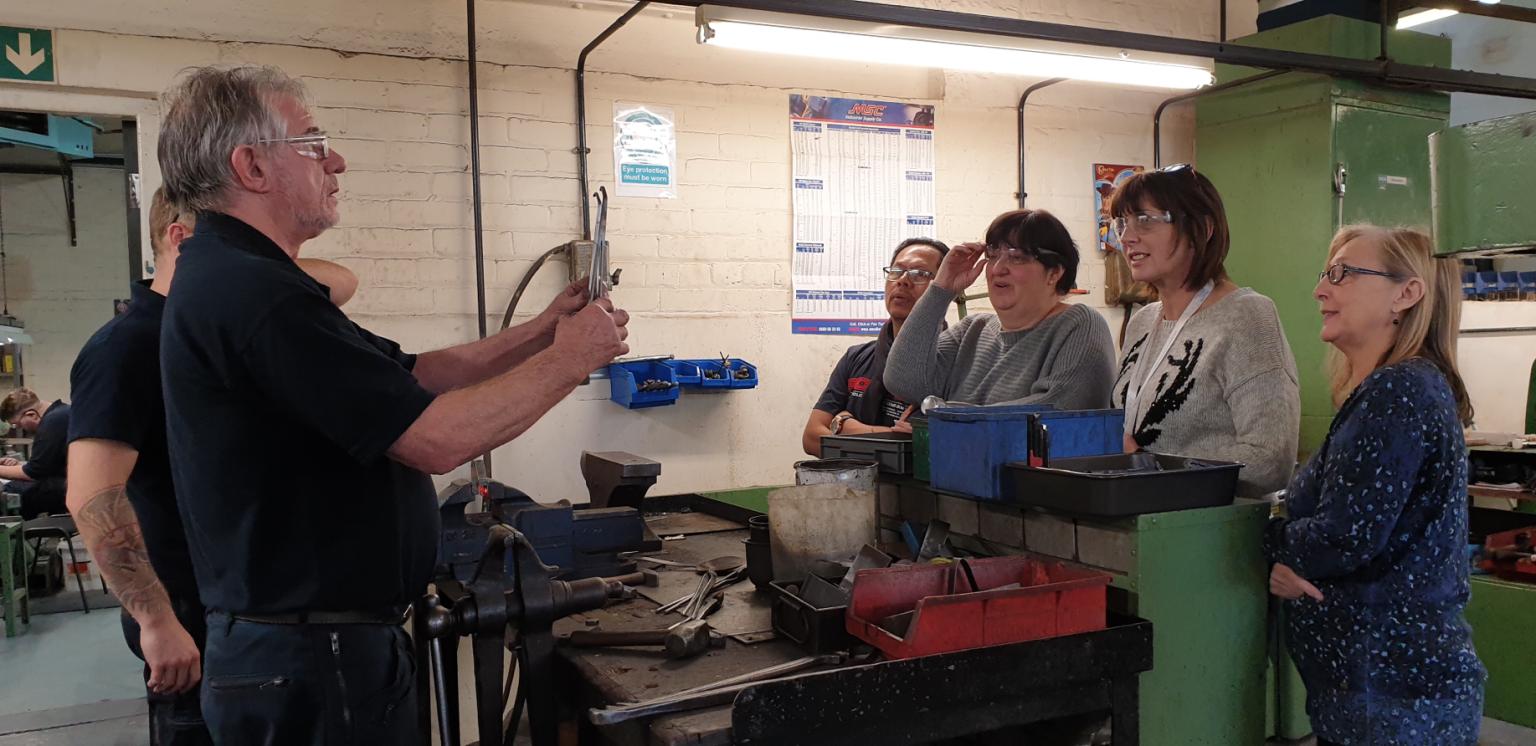 Spire Healthcare has 39 hospitals & 1 specialist cancer centre across the UK. As they purchase Platts & Nisbett surgical instruments they contacted us to see if they could take part in a factory tour to see how the instruments are made. As we are the only UK Surgical Instrument Manufacturer with the official Made In Britain Accreditation, our factory tours are highly recommended. They are a real eye opener to anyone working with surgical instruments, for example SSD Staff, Theatre Staff, Procurement, Surgeons, Nurses etc.
We believe it is important that customers know the real origin of their surgical instruments, so were more than happy to oblige. Last week we hosted a training day (including a factory tour) for Spire Healthcare SSD staff at our Sheffield factory.
They enjoyed watching our skilled craftsmen hand making British Surgical Instruments, and were surprised to see how much skill is involved. Before they see for themselves, our visitors often assume that surgical instruments are produced by machine. However, that couldn't be further from the truth. Each one is handmade individually, and Platts & Nisbett Craftsmen have spent a lifetime learning, practicing, and then teaching traditional techniques which take years to master. Over the last 40 Years, Platts & Nisbett Surgical Instruments have become synonymous with Quality.
Our visitors learnt that we use only the highest quality raw materials; stainless steel conforming with international quality standards, which is fully traceable.
Then they witnessed the attention to detail. The hand craft we put in to each and every one. If we know it functions well, and it "feels right" then the surgeon will be happy with it. Well made, well balanced Surgical Instruments are always so much appreciated in Operating Theatres.
Of course, being able to judge how the instrument feels is only something we know from our years of experience. The "set" or tension of the instruments is so important, and perfecting this can only be done by time served Surgical Instrument Makers. How many Surgical Instrument Companies can show you this?
This group were keen to learn, and gained knowledge that will help them carry out their daily tasks in SSD. They even said it would make them appreciate their surgical instruments more, now they have seen how much care goes into each and every one. By the end of the day they understood why it takes 5 years for our apprentices to qualify as surgical instrument makers.
It was a pleasure to spend time with this group. We look forward to manufacturing more surgical instruments for Spire Healthcare in the future, and would like to thank them for supporting UK Manufacturing and buying British Surgical Instruments.