Celebrating 43 Years of British Surgical Instruments!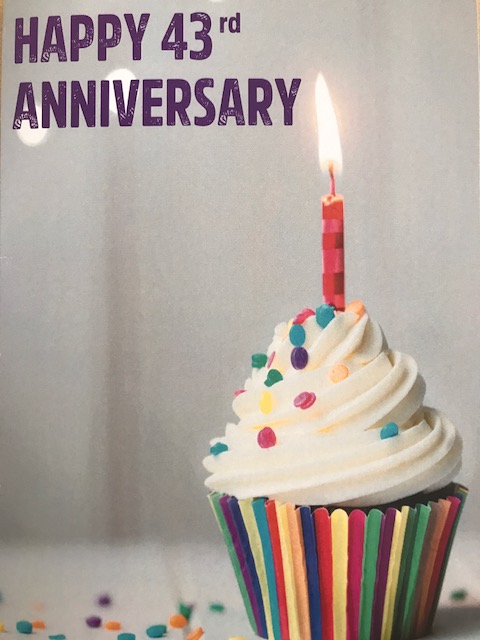 Today is our 43rd Birthday, and we are delighted to be celebrating 43 years of true British Manufacturing!
We would like to take this opportunity to thank all the people who have made this possible.
Firstly, thanks to all our customers, both old and new. A big thank you to you all for continuing to support genuine British Manufacturing, at a time when the market is flooded with cheaper, lower quality alternatives. We strive to manufacture the highest quality surgical instruments, and these ethics have remained unchanged since our company opened in 1977. We have always selected the best quality stainless steels for our skilled craftsmen to hand craft into the finest surgical instruments in Great Britain. It is so pleasing to see them now being sold not only in the UK but also Worldwide.
Secondly, none of this would be possible without our workforce, who work tirelessly every day to ensure our customers receive only the best. Each and every member of our apprentice trained team makes a valuable contribution every day, continuing to build our reputation as a manufacturer of the finest quality surgical instruments. We continue to invest heavily in their training and are always looking for more skilled surgical instrument makers and engineers to join our team.
Platts & Nisbett British surgical instruments are purchased by supply companies who hold trade accounts with us, as well as UK NHS & Private Sector Hospitals. We also have an established network of Distributors, who work with us to make our surgical instruments available overseas.
We would like to take this opportunity to thank you all, and we look forward to celebrating our next big milestone of half a century!
True British Craftsmanship since 1977 #Sheffield #ukmfg #MadeInSheffield #MadeInBritain